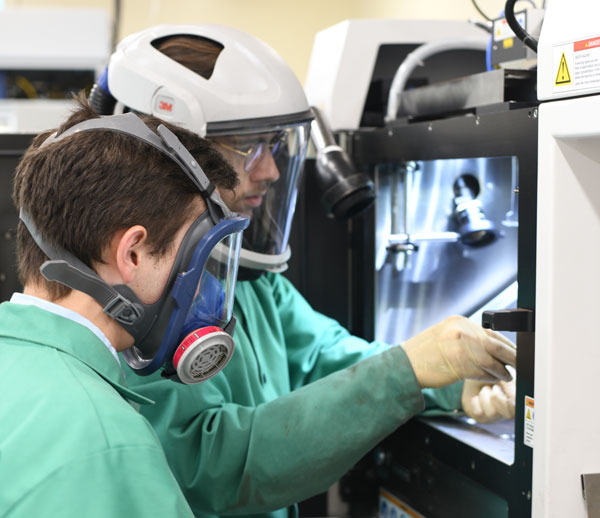 With a broad mission to advance and deploy AM technology of metallic
and advanced material systems to industry, CIMP-3D seeks to:
Advance enabling technologies required to successfully implement AM technology for critical components and structures

Provide technical assistance to industry through selection, demonstration, and validation of AM technology as an "honest broker"

Promote the potential of AM technology through training, education, and dissemination of information.
We invite you to explore all we have to offer and reach out to us so that together we can revolutionize the future of manufacturing!
An exceptional technical team having comprehensive knowledge in all facets of AM

A state-of-the-art development and demonstration facility encompassing all necessary capabilities for analysis, simulation, manufacturing, and characterization

A network of Center Associates providing a broad perspective of all aspects of AM technology
CIMP-3D has built a reputation as a national resource for AM technology advancement. CIMP-3D serves as the additive manufacturing demonstration facility for the DoD under DARPA's Open Manufacturing program, is a founding member of America Makes, and is an integral partner of the Penn State Applied Research Laboratory's Institute for Manufacturing and Sustainment Technologies (iMAST), which is a U.S. Navy Manufacturing Technology Center of Excellence.